We, the staff of Michigan Medicine, wish to extend our condolences to you on loss of your pregnancy.  We hope this information will be helpful for you and your family throughout the many transitions that lie ahead.  We are aware that families vary widely in how they experience pregnancy loss.  For some it is the death of a son or daughter and the loss of a future.  For others, it may solely be the loss of a pregnancy.  No matter how you experience this loss, it is normal to feel many emotions. 
This page is intended to provide information and support following a pregnancy loss. For information about the death of an adult visit Grief Support Following the Death of a Loved One on UofMHealth.org. For information about the death of a child, visit Grief Support Upon the Death of a Child on MottChildren.org.
Bereavement Resources at Michigan Medicine
The Pregnancy and Newborn Loss Support Group is for mothers, fathers, relatives, and friends — anyone affected by a miscarriage, stillbirth, termination for fetal anomaly, termination for maternal health, early infant death, or other loss.
Our group facilitators have experience with pregnancy and newborn loss and provide a setting where you can share your experiences, give and receive support, and learn to cope with feelings about your loss. Whether you choose to share with the group or just listen, you are encouraged to attend.
Group Information
The Pregnancy and Newborn Loss Support Group traditionally meets in person but has transitioned to an on line virtual group during the COVID-19 Pandemic to continue to provide support and help connect those who have experienced a pregnancy or newborn loss. 
When: 2nd Tuesday of every month, 6:30-8 p.m. 
Where: Online; if you have a smartphone, please use the QR code below to access our support group registration link.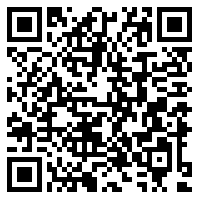 Link to support group registration
Questions: If you do not have access to a smartphone or for additional questions, please contact: 
The Children's and Women's Bereavement Program-Office of Decedent Affairs
Email:  [email protected]
Phone:  734-615-3122
Groups are free, non-denominational, and registration is not necessary. This group is open to all. You do not have to be a Michigan Medicine patient to attend. Registration is required to receive the zoom link. 
Cancellations:  While not anticipated, if the group needs to be canceled for any reason (examples-lack of registration, ill facilitator), the group will be canceled by 2pm the day of the scheduled group.  Those registered will receive a cancellation notice via email. 
This list of books was compiled by the Mott Bereavement Committee, a multi-disciplinary team of Mott staff and families dedicated to supporting families and staff at the time of bereavement.
Mott staff, as well as parents who have experienced a loss, have carefully reviewed the books on this list. We want to express our deepest sympathy to families who have experienced a loss. We hope these recommended resources may bring you and your family some comfort.
View or download the PDF of the full recommended Grief Resources Reading List for Adults or the Recommended Grief Resources for Children and Teens.
Pregnancy Loss
Empty Cradle, Broken Heart—Surviving the Death of Your Baby, by Deborah L. Davis, Ph.D.
Healing your Grieving Heart after Miscarriage, by Alan Woelfelt, Ph.D.
Healing your Grieving Heart after Stillbirth, by Alan Woelfelt, Ph.D.
Miscarriage-A Shattered Dream, by Sherokee Ilse and Linda Hammer Burns
Empty Arms-Coping with Miscarriage, Stillbirth and Infant Death, by Sherokee Ils
For Children
Infant Loss
Share Pregnancy & Infant Loss: A community for anyone who experiences a pregnancy or infant loss. An online, closed Facebook group which you can access through their website.
TEARS Foundation: Provides emotional support services and offers financial support for disposition arrangements.
First Candle: An organization working to reduce the rate of Sudden Infant Death Syndrome (SIDS). Offers online support groups for SIDS, stillbirth, and miscarriage.
Babycenter: Has multiple moderated online loss groups. You can create a screen name and don't have to post identifying information.
Proud Parents of Loss: Provides stigma-free support to parents who have lost a child.
A Heartbreaking Choice:A resource for individuals and families who chose termination of a pregnancy due to fetal anomaly.
Ending a Wanted Pregnancy: A helpful resource for those who have terminated a wanted pregnancy due to medical reasons.
Exhale Pro-Voice:A resource for individuals and families who had an elective abortion.
March of Dimes: Offers information for loss and grief.
Listed here are some of the valuable resources that exist for family and friends who are grieving the loss of a pregnancy or baby. If you'd like to speak with someone regarding your individual needs, please contact ODA by calling 734-232-4919 or emailing [email protected]. 
Compassionate Friends:Compassionate Friends provides support to people who have had a child die at any age, from any cause, or for people who are trying to help those who have gone through this life-altering experience.
Services provided: support groups, crisis hotline, private Facebook groups, online communities, family support, and general supportive information
Located in: Chapters of Compassionate Friends exist throughout the country. Use the chapter navigator to find a chapter near your city.
Ele's Place:Ele's Place is dedicated solely to helping children and teens work with and through grief.   Groups for adults are available for those whose children are receiving services.  
Services provided: bereavement support groups, school-based support, and additional help for parents
Located in: Ann Arbor, Lansing, Flint, and Grand Rapids
Gabby's Ladder: Gabby's Grief Center provides guiding steps and loving support in a safe place to grieving children, teens, adults and families as they move step-by-step through grief and find their way to healing. Call (734) 242-8773 to set up an appointment. All services are free of charge.
Services provided: In-person counseling, couples counseling, support group called "Untimely Tears". All free of service.
Located in: Monroe, MI
Grievewell: GrieveWell's mission is to provide resources and support to individuals in grief — as well as those who surround them — in order to build a community that promotes healthy grieving and healing.
Services provided: Workshops and Peer counseling with peer counselors who have experienced pregnancy loss  
Located in: Washtenaw County
New Hope: A charitable organization dedicated to bringing hope, healing, and new beginnings to adults and children grieving the death of a loved one.  A Christian organization whose programs are open to everyone regardless of beliefs. 
Remembering Cherubs: A nonprofit pregnancy loss resource center, serving Southeast Michigan.  Services are carried out online and events are held virtually and at local partnering venues. 
Return to Zero: A national organization working to transform the culture of silence and isolation around pregnancy and infant loss.   
What's Your Grief Podcast – Tan occasional podcast by hosts Litsa Williams and Eleanor Haley, covering everything from the holidays to dating after bereavement.
Grief Out Loud -- This podcast comes from The Dougy Center, one of the best centers serving bereaved children and adults in the US.
Terrible Thanks for Asking -- Nora McInerny asks real people to share their complicated and honest feelings about how they really are. It's sometimes sad, sometimes funny, and often both.
Contact Us
The Office of Decedent Affairs (ODA) is part of the Michigan Medicine Department of Social Work. The ODA is the centralized point of contact at Michigan Medicine for ongoing questions and concerns before, during, and after the death of a loved one. The Children's and Women's Bereavement Program is part of ODA. 
To contact the Office of Decedent Affairs, call 734-232-4919 between the hours of 8 a.m. and 5 p.m. Monday through Friday. You may also email the ODA office at [email protected].